Thermoplastic Elastomer (TPE)

Thermoplastics elastomer (Thermoplastics elastomer), referred to as TPE. TPE also has the functions and properties of traditional thermoplastic rubber (softness, elasticity, and good touch). It also has the dual advantages of simple processing, fast speed and recyclability of general thermoplastics. It is a polymer material that has the properties of vulcanized rubber (that is, the properties of an elastomer) at room temperature, and can be plastically deformed at an appropriate temperature. It can be molded by plastic processing machines. After natural rubber and synthetic rubber, the so-called third-generation rubber is referred to as TPE. It is also referred to as thermoplastic rubber (Thermoplastis.rubber), referred to as TPR due to its functions and properties.
Thermoplastic elastomers (TPE) can be summarized into two types: general TPE and engineering TPE. At present, it has developed into 10 categories and more than 30 varieties covering almost all areas of synthetic rubber and synthetic resins.
Processing and molding methods include injection molding, extrusion, and casting.

◆ Good weather resistance and low temperature characteristics
◆ Good oil and chemical resistance
◆ Soft and elastic touch
◆ Anti-slip and airtightness
◆ Easy to process, no special equipment required
◆ Shock absorption and sound insulation
◆ With medical food certification (FDA certificate)
◆ 100% recyclable, low processing cost
◆ Can be bonded to a variety of plastics
◆ Can be used for plastic reinforcement, toughening modification

Type
SBS
SIS
SEBS
TPO
TPV
TPU
TPEE
| Advantage | Use | Application situation |
| --- | --- | --- |
| Tensile strength, elasticity, friction resistance, fatigue resistance, low price and good quality | Rubber shoes, modified asphalt, synthetic resin modifiers, adhesives, toys and daily necessities | About 80% of the consumption is used in the footwear industry. At present, my country has become a major producer and exporter of footwear in the world. Every year, it needs to import a large amount of SBS products from Taiwan, South Korea, Japan and Russia. |
| Excellent bonding performance and good heat resistance | Adhesive field | 90% is used in the field of adhesives, the main material of hot melt adhesives in Europe, America and Japan |
| The impact strength is greatly improved than SBS, and the weather resistance and heat aging resistance are also significantly improved than SES | SBS or SEBS is the base material and other engineering plastics to form IPN-TPS, which greatly improves the cold and heat resistance of engineering plastics, and is used in toys, medical devices and daily necessities. | It has better performance than SBS and can replace the application of SBS |
| Significant improvement in compression set resistance, heat aging resistance, oil resistance, etc. | The main applications in the automotive field are bumpers, dashboards, steering wheels, interior parts, fan covers, wheel covers and luggage, etc.; in the field of home appliances, there are wires and cables, household appliances, etc. | The application of TPO in automobiles involves nearly a hundred parts and components, and the amount of automobiles accounted for more than 75% of the total output. The importance and good prospects of TPO in automobiles and electronic and electrical applications have become the fastest growing type of TPE |
| Good wear resistance, low friction coefficient, simple coloring process | Automotive glass channel sealing strip, container, construction and other fields | TPV is expensive, and demand mainly depends on imports |
| High strength, good toughness, wear resistance, oil resistance and other excellent properties. | Gaskets, sealing rubber, shoe materials, sports goods, shock absorption materials, industrial casters, high-pressure tubing, conveyor belts, pipes, special-shaped materials, cable sheaths, gears, films, solid tires, brake pads, drive tires, rollers, etc. aspect. | |
| Under low stress, its tensile stress is greater than other polymer products of the same hardness, so the wall thickness of the parts can be made thinner, and the low temperature toughness, chemical resistance, oil resistance, and good electrical insulation properties | Mainly used in airbag opening doors, heavy truck and off-road vehicle equipment parts, sealing rings, hoses and ducts, etc., in the fields of automobiles, home appliances, power tools, sporting goods, etc. | |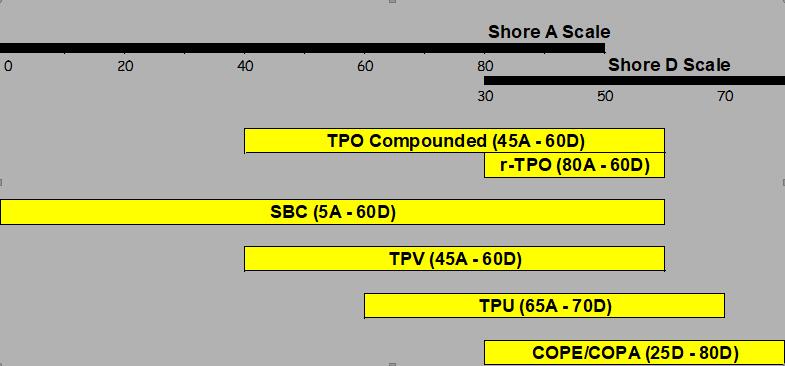 Item
Abrasion
Weather resistance
Tear strength
Anti-bending fatigue
Coloring ability
Transparency
TPO
TPV
SEBS
TPU
COPE
COPA
F
F
G
E
E
E
G
G
G/E
F/G
E
G/E
F/G
F/G
G
G/E
E
E
G
G/E
G/E
E
E
E
G
F/G
E
G
G
G
P
P
E
G
P
P
P:Poor/F:Fair/G:Good/E:Excellent
Project
Softness
Mechanical strength
Low temperature characteristics
Compression set
Heat/weather resistance
Hot water resistance
Oil resistance
Lightweight
| SBS | SEPS | TPO | PU系 | TPEE | TPA | PVC系 |
| --- | --- | --- | --- | --- | --- | --- |
| ☆☆☆ | ☆☆☆☆ | ☆☆ | ☆ | ☆☆ | ☆☆ | ☆☆☆☆ |
| ☆ | ☆☆ | ☆☆ | ☆☆☆☆ | ☆☆☆☆ | ☆☆☆☆ | ☆☆ |
| ☆☆☆ | ☆☆☆☆ | ☆☆☆ | ☆☆ | ☆☆ | ☆☆ | ☆☆ |
| ☆☆ | ☆☆☆☆ | ☆☆ | ☆☆☆ | ☆☆ | ☆☆ | ☆☆ |
| ☆☆ | ☆☆☆☆ | ☆☆☆☆ | ☆☆ | ☆☆☆ | ☆☆☆ | ☆☆☆ |
| ☆☆ | ☆☆☆☆ | ☆☆☆☆ | ☆ | ☆ | ☆ | ☆☆☆☆ |
| ☆ | ☆ | ☆☆☆ | ☆☆☆☆ | ☆☆☆☆ | ☆☆☆☆ | ☆☆☆ |
| ☆☆ | ☆☆☆ | ☆☆☆☆ | ☆☆ | ☆☆ | ☆☆ | ☆ |
excellent: ☆☆☆☆ good:☆☆☆ can:☆☆ Can't:☆
Long-term working temperature (standard product)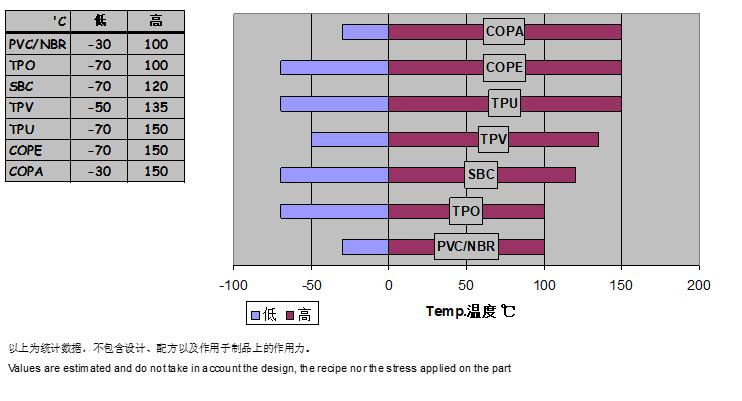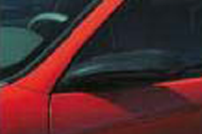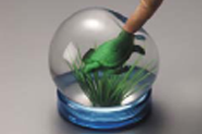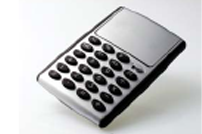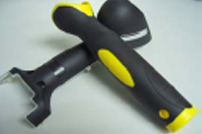 We could not find any corresponding parameters, please add them to the properties table