Profiles
High-performance plastic sheets, bars, tubes

Semi-finished profiles can be used for machiningWe provide high-quality semi-finished products made of more than 100 different plastics. In addition to all standard thermoplastics, a large number of special materials can be developed and extruded according to customer needs. Bars, sheets and pipes are available in small increments, and there are many special properties to choose from to fully meet your requirements.

TECADUR MT TR natural is a transparent and high-impact plastic made of Eastman Tritan copolyester raw materials, with extremely low extractability in various solvents. It has the impact-resistant plastic properties of polycarbonate, combined with the advantages of not containing BPA.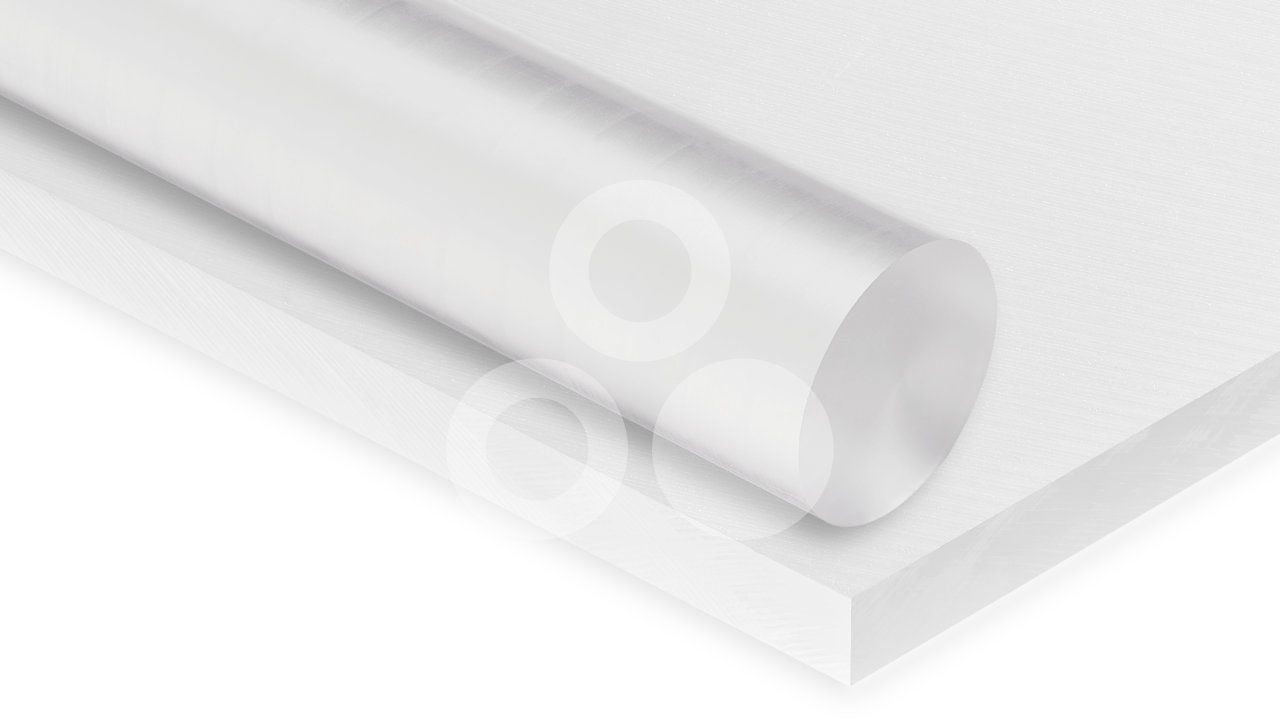 ◆ Good chemical resistance
◆ Excellent impact resistance
◆ Good resistance to gamma radiation

TECAPEEK natural is a high-performance semi-crystalline high-temperature plastic produced with Victrex® PEEK 450G or Solvay KetaSpire® KT-820 as the base material. As the most well-known and important member of the polyaryletherketone series of materials, this material still has excellent wear resistance and excellent mechanical properties even under thermal load. Excellent chemical resistance and high working temperature (up to 260°C) make TECAPEEK material the most commonly used material for high pressure components. Its excellent dimensional stability and high creep stability make PEEK material suitable for the most complex machining parts.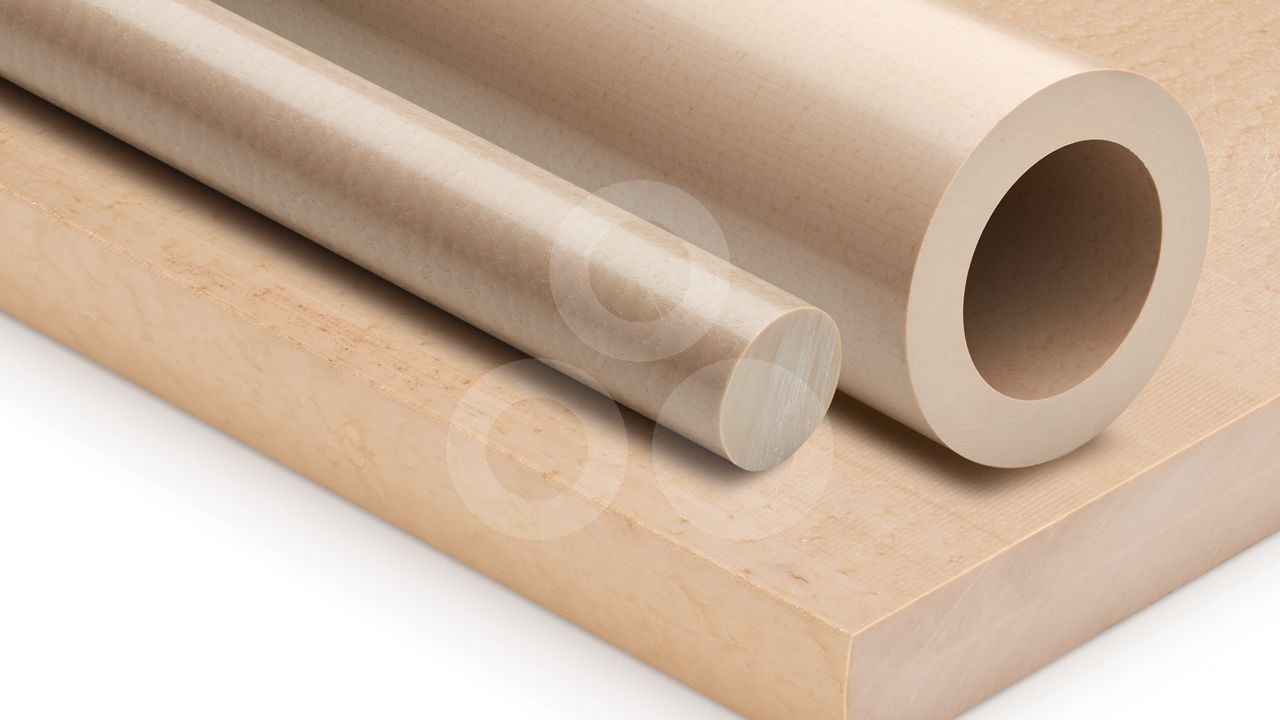 ◆ High heat distortion temperature
◆ Good processability
◆ Intrinsic flame retardancy
◆ Resistant to high-energy radiation
◆ Good sliding and wear resistance
◆ Good creep resistance
◆ Very good chemical resistance
◆ Resistance to hydrolysis and superheated steam

Pipes made of PEEK materials are widely used in various industries, especially the oil and gas industry and the semiconductor industry. PEEK pipes and PEEK rings are produced through extrusion molding, compression molding, rotational molding (also known as rotational molding) and injection molding. The compression molding process allows us to provide thicker cross-sections and wall thicknesses, while the rotational molding process ensures the flexibility of ingredients in high-temperature sealing applications, and can be customized in various specifications according to customer needs. In addition, by adding fillers and additives to the material, the outer diameter and wall thickness are adjusted to make our PEEK pipes and PEEK rings suitable for most oil and gas applications.
We have a product portfolio of more than 4,000 different modifications, production methods and size specifications. TECAPEEK materials can provide diversity for various industries to obtain the best choice. PEEK pipes and PEEK rings with a wall thickness of 5-180mm and a maximum outer diameter of 2200mm are available.

Typical PEEK pipe application

TECAPEEK support ring has high compressive strength and thermal stability. Combining use temperature, chemical resistance and fatigue resistance, support rings are often used in high-pressure environments with O-rings or seals.
TECAPEEK Sealing rings are often used in environments such as liquids and natural gas to prevent leakage. Due to its excellent properties, such as high temperature resistance, good mechanical properties, good chemical resistance, and its hardness and strength, it is very suitable for sealing applications. For example, it can be found in the application of seal rings in various fields, such as valves, compressors, packers and blowout preventers.
PEEK pipes can be used in a variety of industries, including energy/oil and gas industries. Used in many applications, such as gaskets, protective coatings or sheaths, and pipelines that transport high-temperature fluids. PEEK tubing has the highest strength-to-weight ratio, and in addition, it can meet the strength requirements for continuous resistance to HPLC pressure. Therefore, more and more applications choose PEEK pipes to replace the original stainless steel pipes.

TECAPEEK CMF is a PEEK modified plastic with Victrex® PEEK 450G as the base material and ceramic added. This material is specifically designed for the requirements of the semiconductor industry. By adding ceramic fillers, it has extremely high dimensional stability. Even small geometric shapes are not easy to produce burrs during machining, and they do not absorb water, which can improve dimensional accuracy and obtain precision parts with strict tolerances. . This is a unique characteristic of ceramic reinforced PEEK materials.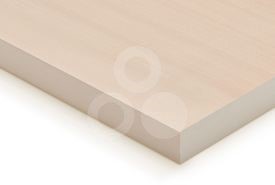 ◆ Good processability
◆ Good dimensional stability
◆ high strength
◆ High hardness
◆ Low thermal expansion
◆ Almost no burrs
◆ High heat distortion temperature
◆ Very good thermal stability

POM-C copolyformaldehyde corresponds to TECAFORM AH natural, which has high crystallinity, good toughness in a lower temperature range, and good chemical resistance. Key properties include high mechanical strength and stiffness, excellent wear resistance, low moisture absorption and excellent dimensional stability.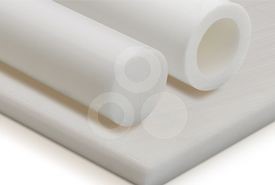 ◆ high strength
◆ Resistant to cleaning agents
◆ hard
◆ High toughness
◆ Very good electrical insulation
◆ Good processability
◆ Good sliding and wear resistance
◆ Not easy to stick

TECAPAI CM XP403 green is a compression-molded Torlon® plastic material that is non-reinforced and has a series of excellent physical properties. This PAI material is made of Solvay Torlon® powder, which has excellent ductility and toughness. In addition, it has good strength and rigidity at high temperatures. It also has good dielectric properties and wear resistance, as well as excellent chemical resistance.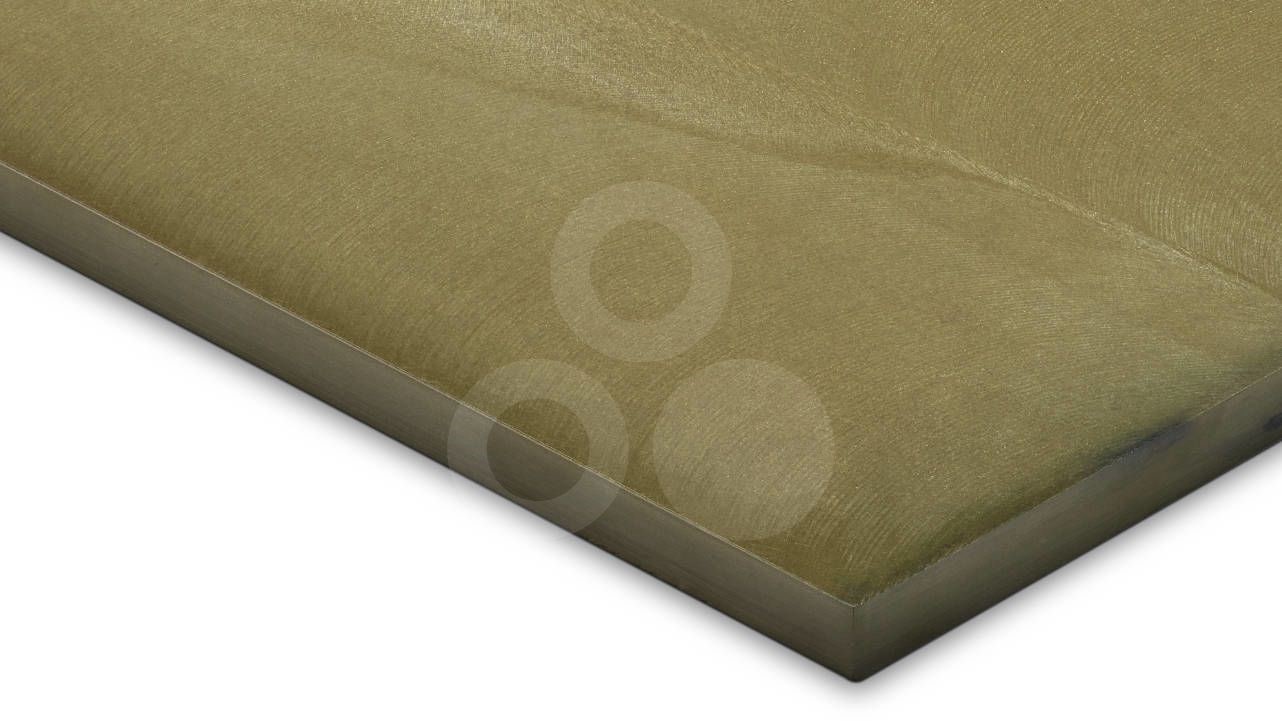 ◆ Good wear resistance
◆ Excellent strength and hardness
◆ Excellent dimensional stability
◆ Very good thermal stability
◆ Excellent chemical resistance

Machining is the fastest and most economical way to produce finished plastic parts, especially for small batch production. Equipped with the most advanced technical facilities, a team of highly qualified experts manufactures precision parts with the smallest tolerances at the company's Cham location.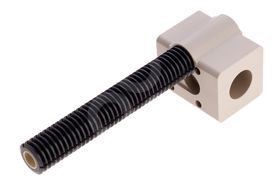 We could not find any corresponding parameters, please add them to the properties table